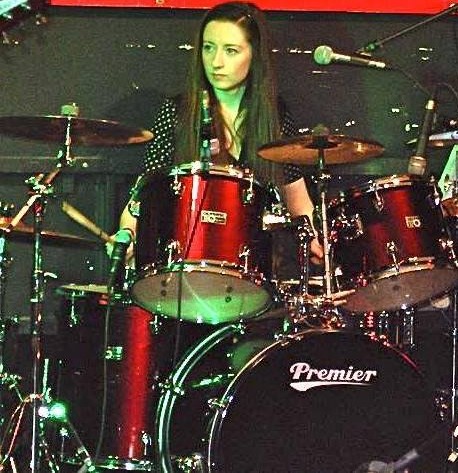 GEMMA SHARPE
Drum & Piano tutor
Drum and Piano tutor Gemma has been playing drums since late 2005 and worked her way up to achieve Grade 8 with RockSchool. She teaches children from as young as 4 to beginner adults of any age and teaches piano to Primary school aged children. She has been in many Peterborough based bands since 2007 on drums and also performs on keyboard. She is very calm and positive when teaching and believes anyone can learn the drums."
---
Thomas WhistoN
Guitar tutor
I've been teaching Guitar and Bass for eight years, to people of all ages and skill levels, and did so whilst earning a music degree from Hertfordshire University in 2011. When I'm not teaching, I enjoy playing with my band, trying to play Badminton, and hiking.
---
Will Wells
Drum and Guitar tutor

Will began learning the drums at the age of 13. He spent his teenage years playing live and recording in studios with various musical projects. After finshing school and achieving his Grade 8 he attended the Academy of Contemporary Music in Guildford. Here he achieved a BA(hons) in music performance. He returned to Peterborough in 2010 and now works as a professional musician and teacher. He teaches around the Cambridgeshire / Lincolnshire area both in schools and privately. He always makes sure his lessons are informative, inspiring and most of all fun!